Top-Rated Tourist Attractions in Johannesburg, South Africa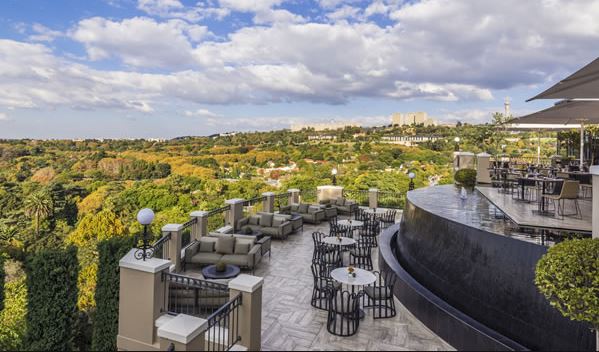 Johannesburg, the "city of gold," is the greatest financial and industrial metropolis of South Africa. It was built on a rich history of gold mining. The city is one of the most rapidly evolving cities in the whole world from an edgy safari stopover to a vibrant hub for arts and culture.
With its funky restaurants, cafes, and art studios, it is considered among the city's top tourist attractions in the whole Africa.
Here are the top 3 tourist attractions in Johannesburg, South Africa.
1. The Apartheid Museum:

The Apartheid Museum graphically displays the apartheid story through things like photos, artifacts, newspaper clippings, chilling personal accounts, and film footage. The sights and sounds of the apartheid era amuse the visitors as they move through the thought-provoking permanent exhibits on a great journey through the great history of South Africa.
You will learn a lot about the decades of oppression to the birth of democracy.
You should also visit Liliesleaf Farm Museum, the former center for the leaders of the liberation movement. Here you can learn more about South Africa's struggle for freedom.
2. Constitution Hill:
Constitution Hill is a former prison which is overlooking the city of Johannesburg. It provides great insight into South Africa's history. You will be able to explore provocative exhibits at the Number Four museum, the Women's Gaol museum, and the Old Fort museum.
All of this was once The Fort which had a reputation for its brutal treatment of political prisoners, common criminals, and passive resistors. The most famous former prisoners include Nelson Mandela and Mahatma Gandhi. Today, the old Awaiting Trial building is the Constitutional Court of South Africa. It is a symbol of freedom working to protect the rights of the entire nation's people. The court is open for visitors who want to attend hearings and watch the judicial process.
3. Gold Reef City:
Gold Reef City is located 8 kilometers from the center of the city. The city takes you back to the gold rush days through a series of thrilling theme park rides and great historical exhibits. Also, tour a disused shaft of the Crown Mines which is one of the richest gold-mines in the world. Your kids will love the Trampoline Park and ten-pin bowling alley. There is also the exhilarating theme-park rides, including the twisting and turning Anaconda roller coaster. The park also offers rides for children and a petting zoo too. You also can stay overnight in the Gold Reef City Theme Park Hotel to enjoy another day of fun.
For other travel articles, visit our Italy page.